In this fast-moving world logistics industry is making life easy with their dedicated and timeless services rendered to all of us. In fact, there is tough competition as all want to be the best in the industry. Yes, it's a rat race and it is survival of the fittest. We can now be sure of safe delivery at our doorstep, different options to send parcels, cost-effective and assurance of timely delivery even to the remotest place.
We best know what the parcel contains so we first our responsible to pack them in the best possible way. As we send our parcels let us find out what are the few precautions and safety methods we should ensure before it goes out for delivery. So that your parcel arrives at its destination safely and secure in one piece, follow these packaging tips.
Check the acceptance of the company regarding the parcel
Some Courier and packaging services do not accept certain items. It becomes very important to check the item to be delivered is accepted by the company. Prohibition by law, rules, and restrictions differ from country to country and even the terms laid by these companies will depend on which country the parcel is being sent. So first and foremost find out the parcel will be accepted or not by the company and also whether that item is accepted in the other country.
Strong packaging material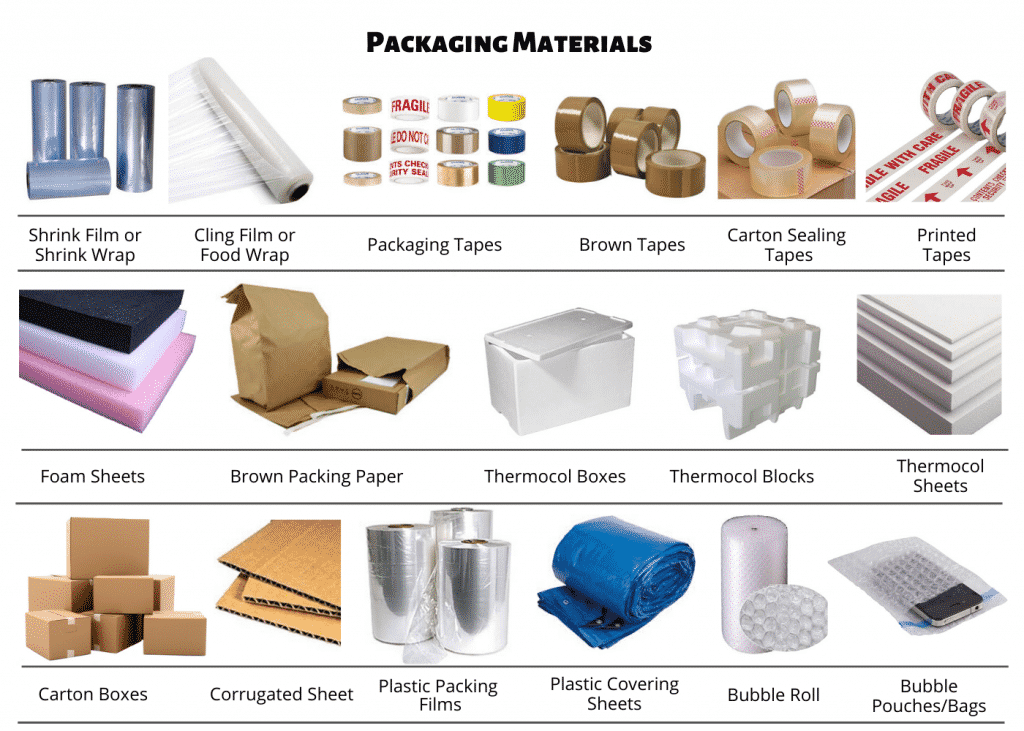 To keep the items safe during the transit and journey to the desired destination, make sure they are properly packaged up. Otherwise, they could get damaged in transit, and it will be difficult to claim compensation. A high-quality corrugated cardboard box is the best for outer safety. There are two main types of boxes single or double-walled. A check on the weight of the parcel is necessary as the box should be strong enough to carry the weight. If the parcel is heavy it is advisable to use the double-walled box.
Individual wrapping
Thought the cardboard box is strong enough, there is a possibility of damage if there are gaps and empty space within as, so it's very important to leave no space inside.
Wrap your item in a protective material such as bubble wrap, polythene foam, crushed and crumpled paper stuffing and place into the box with packing material (such as loose-fill) all the way around to stop your item from moving around in the box. Wrapping materials like bubble wrap, help the item remain fit and intact from within. Multiple items within a parcel should not be touching each other, they should be wrapped individually and then placed. 
Avoid reusing the box
It is advisable not to reuse a box for parcel again for far off delivery as the box tends to weaken and may give way. But just in case its local delivery and you are sending your item in a box which has been used before, make sure you remove all old address labels or barcodes from the box.
Sealing the parcel
Once the wrapping is done, seal the box completely from all sides especially along the edges, top, and bottom. There are a lot of packaging materials like box-sealing tape, parcel tape or packing tape, self-adhesive tapes. Ordinary sellotape will not suffice and not advisable either.
Care for fragile items
Sometimes the item can be delicate and fragile like glassware, clay, chinaware perishable item or other delicate material. Just by a simple mention above the box with a  note -'Delicate item handle with care', Fragile- this way up' does not help. These get easily damaged in transit and many a time they are not covered under compensation by some carrier companies. Pay special attention and extra care to pack these items securely.  You need to create a bit of a 'cushioning gap' between the item and the surface of the box. In fact for fragile item double-boxing is recommended.
Clear addressing very important
Parcels are sent outside the country or with the country to other cities and are sent either by flight or cargo. Writing an accurate address is of utmost importance. Ensure the recipient's name, address, postal code, contact no are very clearly mentioned on the parcel. It should also contain the sender's name, address and contact detail on the outside and inside of the parcel.
Adhere to the requirements of the carrier company chosen
Carrier companies have rules to be complied with by the sender. Some of the carrier companies require you to print and attach a bar-coded label whereas others will require you to address the parcel for them to then attach a barcode. In either case, it is best at least two copies of the barcoded label or delivery address is attached to the parcel.
Tip for Pallet Packaging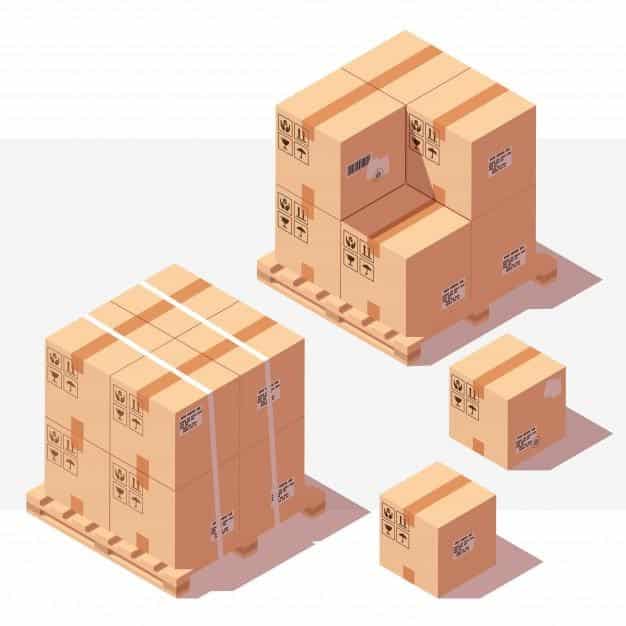 Pallet packaging becomes extremely important when handling fragile goods or dangerous goods, as you can be assured of the safe delivery of the parcel. Some points to be noted are:
Using bubble wrap, loose fill-ups
It becomes very important to invest in the right material for fragile goods like the use of bubble wrap, loosefill ups like polyester beans, etc. However, it should be noted that this packaging is not recommended for electronic items due to the fear of static electricity.
Shrink Wrapping
A packaging technique used to secure items to a pallet with either PVC or polyolefin plastic. Generally, the material used for shrink-wrapping is either a pre-sized bag plastic film bag or a roll of plastic film that is manually wrapped around the pallet and its items. They are wrapped tightly around the pallet and might not require the application of heat. In some cases shrink wrapping is done by heating.
Marking the item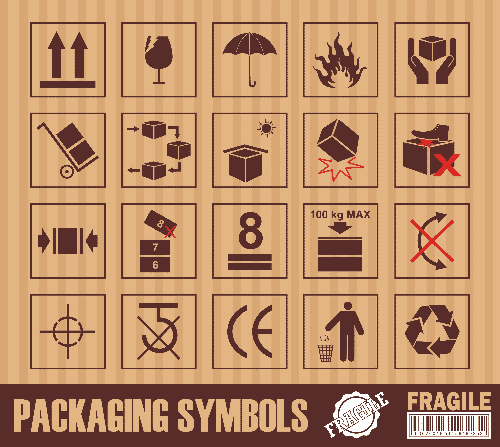 Once securely packed ensure to mark the parcel as "fragile item", or "dangerous". It reduces the risk of damage.
VSL at your service

When we talk about carrier companies and logistics choose VSL. At VSL Logistics, we believe in our services and truly follow what we say 'Anytime, Anywhere, Anysize, Any weight – Logistics & Freight forwarding solutions'. With our experience of over 10 years in this industry, we are proud to have our expertise for the job. Our collaboration with our partners across the globe nations wise and worldwide has been strong and so we assure you of the best services. For more information about our services, log on to www.vslworldwide.com. When you choose VSL to be assured, we endeavor to  be at the best by taking charge of the following:
Shipment safety

Prompt customer service

On-time delivery

Constant monitoring
Steve Jobs rightly quoted, 'Packaging can be a theater, it can create a story.' Does your packaging have a story?. Create it with VSL- your logistic solution. We just don't simply deliver, we are your solution for all your logistic requirements.