40′ HIGH-CUBE CONTAINER DIMENSIONS
Inside length: 12.024 m
Inside width: 2.350 m
Inside height: 2.697 m
Door width: 2.340 m
Door height: 2.597 m
Tare weight: 4020 Kgs 
Max cargo weight: 26460 Kgs
High-cube containers are similar in structure to standard containers, but taller. In contrast to standard containers, which have a maximum height of 2591 mm (8\'6″), high-cube containers are 2896 mm, or 9\'6″, tall. High-cube containers are for the most part 40\' long, but are sometimes made as 45\' containers.
A number of lashing rings, capable of bearing loads of at most 1000 kg, are mounted on the front top end rail and bottom cross member and the corner posts.
Many 40\' containers have a recess in the floor at the front end which serves to center the containers on so-called gooseneck chassis. These recesses allow the containers to lie lower and therefore to be of taller construction.
PARAMETERS OF SEA CONTAINERS
Please be advised that the provided dimensions are for reference purposes only and may not be exact. For precise dimensions and specific container requirements, it is recommended to reach out to VSL Logistics directly.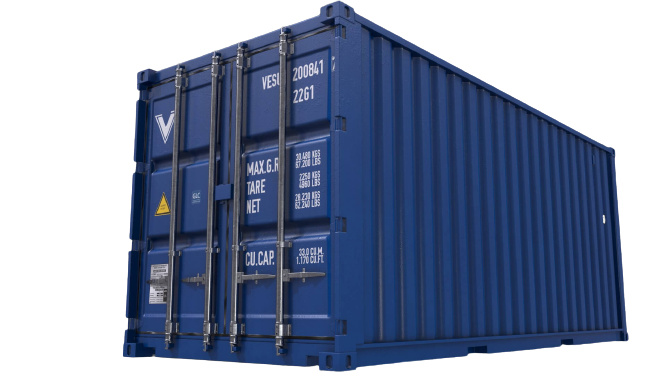 20′ STANDARD
Length: 5.90 m Width: 2.35 m Height: 2.39 m Door width: 2.34 m Door height: 2.28 m Max payload: 28.20 t Capacity: 33 cbm Max EUR pallets: 11
20′ OPENTOP
Length: 5.90 m Width: 2.34 m Height: 2.35 m Door width: 2.29 m Door height: 2.25 m Max payload: 28.20 t Roof opening: 5.68 x 2.25 m Capacity: 32 cbm
20′ FLATRACK
Length: 5.97 m Length (inside): 5.70 m Width: 2.36 m Height: 2.24 m Max payload: 27.15 t
20′ REFRIGERATED
Length: 5.45 m Width: 2.29 m Height: 2.25 m Door width: 2.29 m Door height: 2.24 m Max payload: 27.49 t Capacity: 28 cbm Max EUR pallets: 10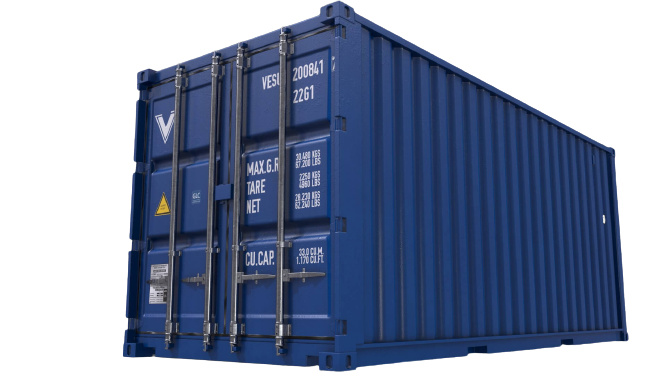 40′ STANDARD
Length: 12.03 m Width: 2.35 m Height: 2.39 m Door width: 2.34 m Door height: 2.28 m Max payload: 28.80 t Capacity: 67 cbm Max EUR pallets: 25
40′ OPEN TOP
Length: 12.03 m Width: 2.34 m Height: 2.35 m Door width: 2.29 m Door height: 2.25 m Max payload: 26.60 t Roof opening: 11.81 x 2.22 m Capacity: 64 cbm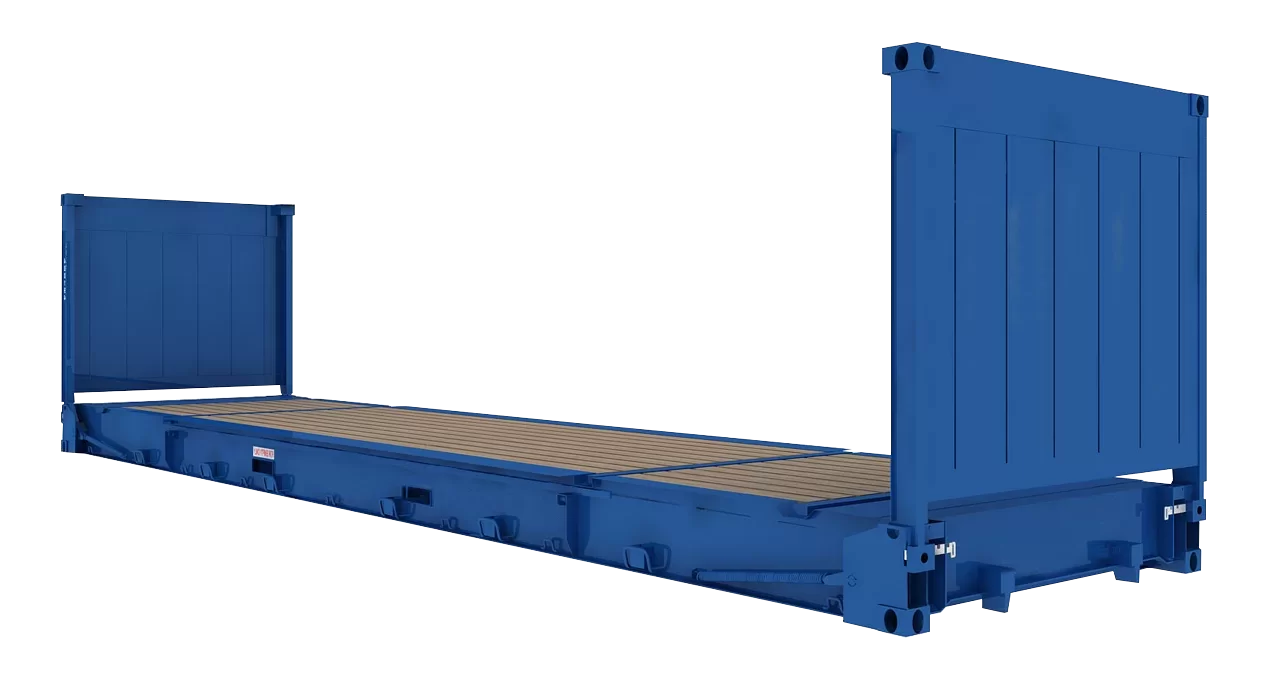 40′ FLATRACK
Length: 12.06 m Length (inside): 11.66 m Width: 2.37 m Height: 2.28 m Max payload: 39.30 t
40′ REFRIGERATED
Length: 11.58 m Width: 2.29 m Height: 2.50 m Door width: 2.29 m Door height: 2.50 m Max payload: 28.35 t Capacity: 67 cbm Max EUR pallets: 23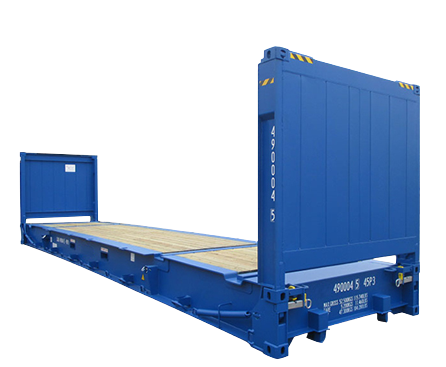 40′ FLATRACK COLLAPSIBLE
Inside length: 11.660 m Inside width: 2.200 m Inside height: 2.245 m Door width: 0.000 m Door height: 0.000 m Capacity: 0 m Tare weight: 5700 Kgs Max cargo weight: 39300 Kgs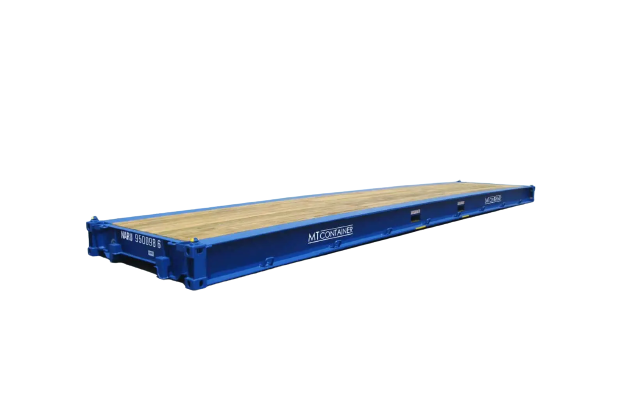 20′ PLATFORM
Inside length: 6.058 m Inside width: 2.438 m Inside height: 0.370 m Door width: 0.000 m Door height: 0.000 m Capacity: 0 m Tare weight: 2520 Kgs Max cargo weight: 27960 Kgs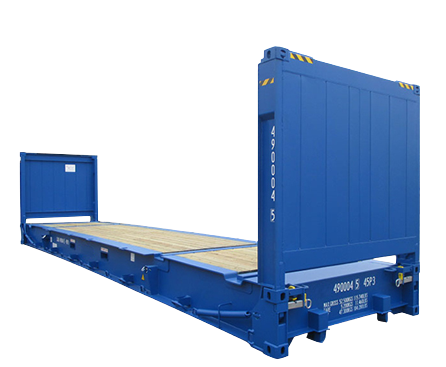 20′ FLATRACK COLLAPSIBLE
Inside length: 5.675 m Inside width: 2.213 m Inside height: 2.270 m Door width: 0.000 m Door height: 0.000 m Capacity: 0 m Tare weight: 2600 Kgs Max cargo weight: 30150 Kgs
40′ HIGH-CUBE
Inside length: 12.024 m Inside width: 2.350 m Inside height: 2.697 m Door width: 2.340 m Door height: 2.597 m Tare weight: 4020 Kgs Max cargo weight: 26460 Kgs